Best And Cheapest Places To Buy a House in the Netherlands
Are you looking for the best and cheapest places to buy a house in the Netherlands? If so, you are not alone. Many expats and locals are interested in buying a house in this beautiful and modern country, which offers a high quality of life, a stable economy, and an international hub for business and culture.
However, finding a house that suits your needs and budget can be challenging, especially in the major cities where the demand and prices are high.
If you want to buy a house in the Netherlands, you should consider not only the average price but also the factors that affect the value and the availability of houses in different regions.
In this article, we will explore some of the best and cheapest places to buy a house in the Netherlands based on factors such as the cost of living, the quality of life, the accessibility, and the attractiveness of the cities. We will also provide you with some tips and advice on how to find and buy your dream Dutch home.
Best Cities in the Netherlands to Buy a House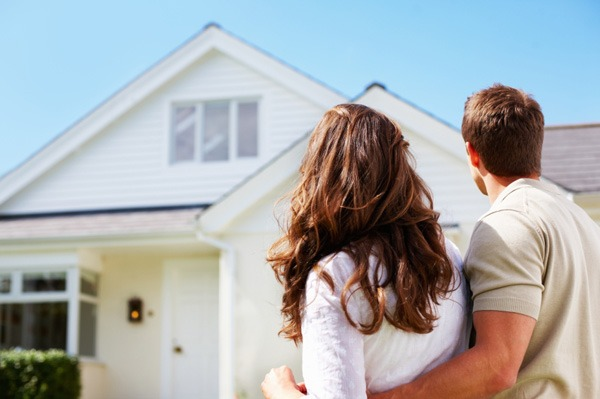 The process of buying a house is an exciting journey that involves careful consideration of various factors. In the Netherlands, you'll find a diverse range of options that can accommodate different types of people, no matter their lifestyle. Whether you're searching for a vibrant urban experience or a serene countryside setting, the Netherlands has something for everyone.
When buying a house, it's important to search for a location that aligns with your preferences and needs. The country offers easy access to a multitude of attractions and amenities, making it a desirable place to both visit and settle down. As a central hub in Europe, the Netherlands provides an excellent base for exploration and travel.
Here are some of the best cities in the Netherlands for buying a house, each with its own distinct advantages and appeal.
Places To Buy a House in the Netherlands #1: Rotterdam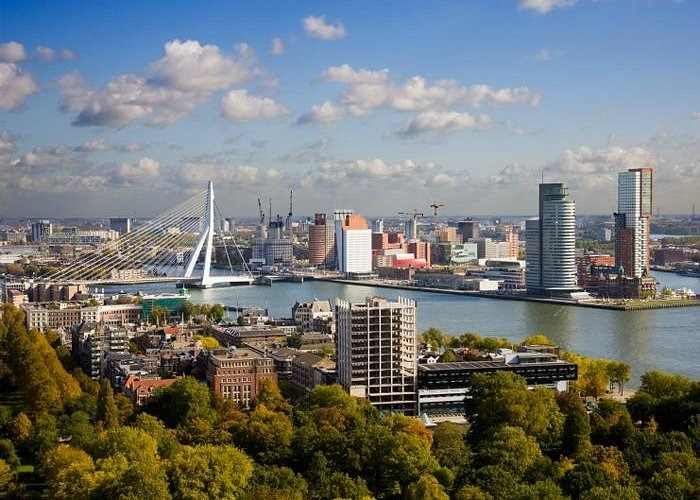 Rotterdam, a modern city in the Netherlands, stands out as an excellent place to invest in real estate. Unlike Amsterdam, its house prices boast a more favorable average, making homeownership more accessible.
The city's strategic location amidst major Dutch cities enhances its appeal, while its vibrant atmosphere and international companies provide ample job opportunities. Apartments and houses are available at competitive prices compared to neighboring Amsterdam.
With a thriving urban landscape, Rotterdam offers a high-quality lifestyle and a promising future, making it an ideal choice for those seeking affordable yet appealing properties in a dynamic international city.
The median sale price of a home in Rotterdam was $230,000 last month, according to Redfin.com. It represents a 15.0% increase compared to the previous year. However, It's still lower than the median sale price of a home in nearby cities, such as Amsterdam, Utrecht, and The Hague.
Places To Buy a House in the Netherlands #2: The Hague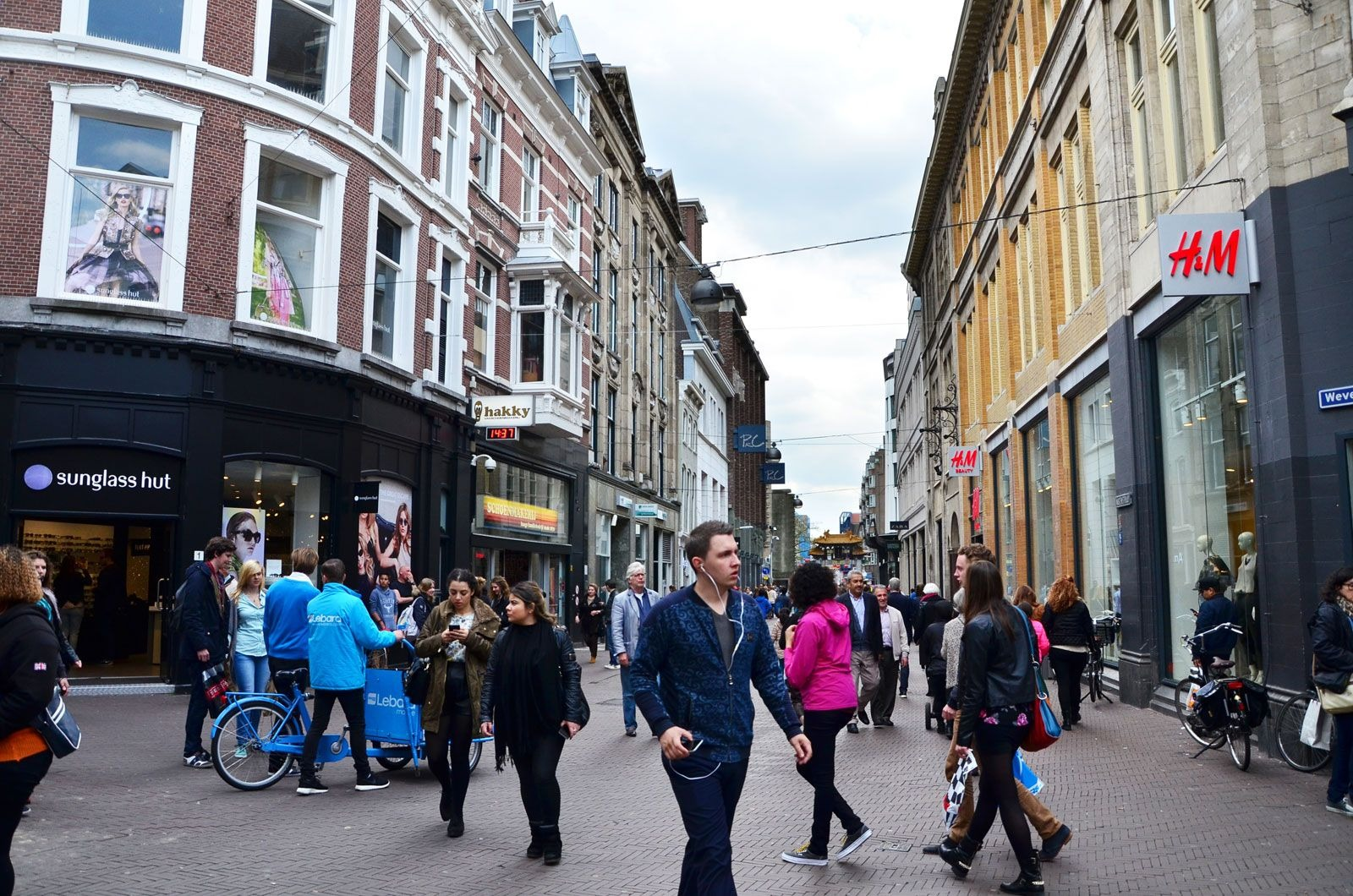 The Hague, a gem in the Netherlands, is a great choice for purchasing property. Its vibrant real estate market offers diverse options, from historic sites to modern facilities. The average prices are competitive, especially considering the region's significance.
The municipality's welcoming stance towards foreigners eases the process of settling down. The Hague's prestigious address further adds to its allure. Moreover, the city's strong educational institutions and excellent schools make it attractive for families. Here are some notable ones:
Leiden University Campus The Hague: Offers a range of international programs and courses focusing on law, governance, international relations, and more.
The Hague University of Applied Sciences: Provides practical education in fields like business, technology, health, and society.
International Institute of Social Studies (ISS): A graduate school of Erasmus University Rotterdam, focusing on development studies and offering advanced degrees.
With its rich cultural scene and a mix of attractions, this city determines itself as an ideal destination for a new home, seamlessly blending history with modern living.
Places To Buy a House in the Netherlands #3: Eindhoven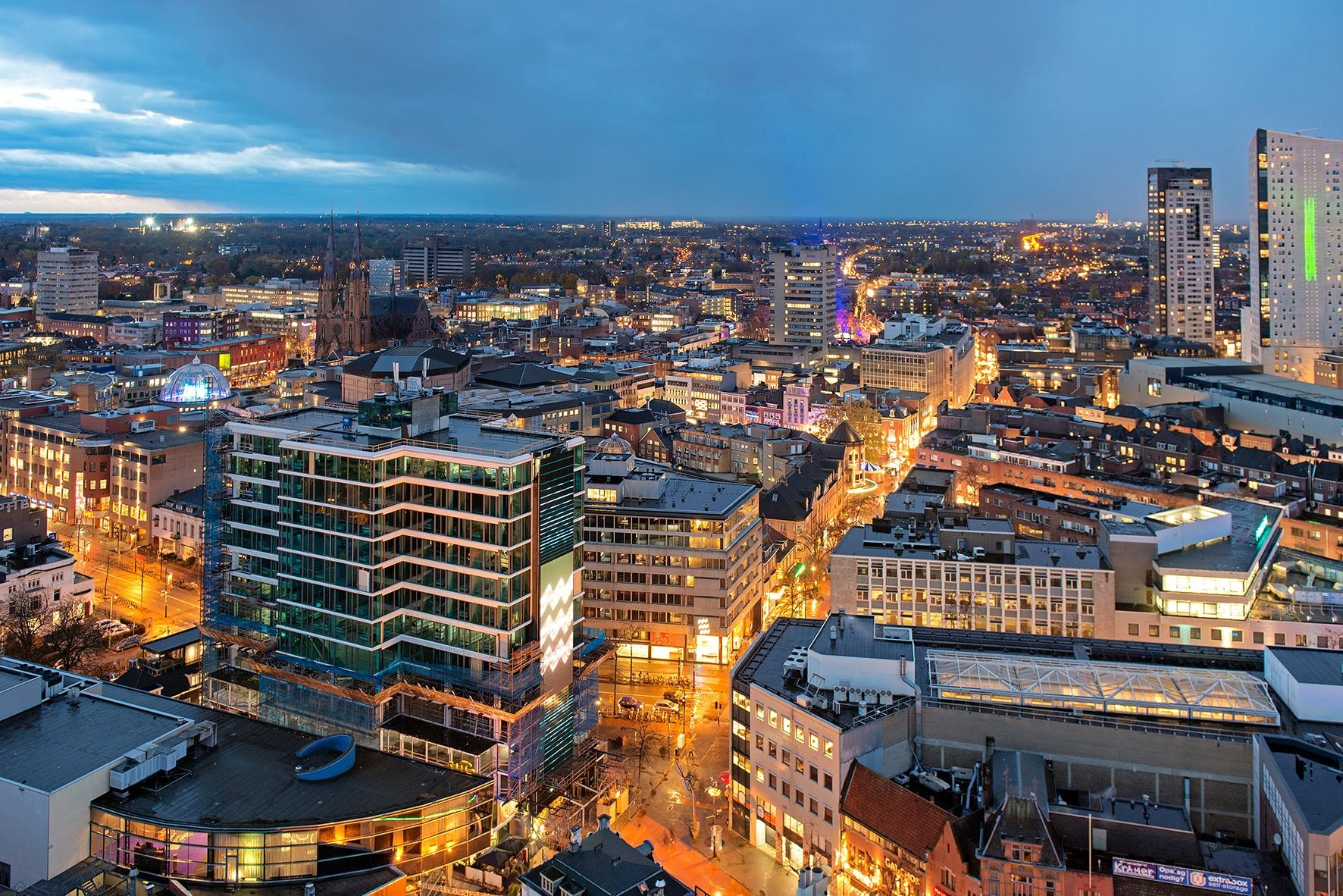 Eindhoven emerges as a top choice for real estate investment in the Netherlands, and here's why. The city offers diverse housing options to suit every budget, from modern apartments to spacious properties.
In Eindhoven, you'll find a variety of housing options to cater to different preferences and lifestyles. Here are some common types of houses available in the city:
Apartments
Eindhoven offers a range of modern apartments, from compact studios to spacious penthouses. These are often popular choices for students, young professionals, and individuals seeking low-maintenance living.
Terraced Houses (Tussenwoning)
These row houses are connected to each other in a row, sharing side walls. They are a common housing type in urban areas and offer a blend of space and community living.
Detached Houses (Vrijstaande woning)
Detached houses provide maximum privacy and space. They come in various sizes, from modest single-family homes to luxurious estates.
Semi-Detached Houses (Twee-onder-een-kapwoning)
These houses share a wall with one neighboring property. They offer a balance between privacy and connectedness.
Bungalows
Bungalows are single-story homes, making them suitable for individuals seeking easy accessibility. They can range from compact designs to more spacious layouts.
Villas
Eindhoven features upscale villas with larger plots of land and luxurious amenities. These properties often offer a higher level of comfort and elegance.
Loft Conversions
Some industrial areas in Eindhoven have been transformed into loft-style living spaces. These open-plan homes retain unique architectural features and offer a modern, urban living experience.
Student Housing
Given the presence of Eindhoven University of Technology and other educational institutions, there's a range of student housing options, including shared apartments and studios.
Historical Homes
In older parts of the city, you might find charming historical houses that offer a glimpse into Eindhoven's past.
Modern Developments
Eindhoven is known for its innovative design and technology. As a result, you'll also find contemporary, architecturally interesting homes and developments.
As you decide on your ideal home, exploring different areas gives you a clear idea of the city's varied cultures and neighborhoods. Eindhoven's strategic location near Belgium adds to its allure, providing access to multiple cultures.
The availability of attractive properties makes buying a house or apartment a smart move, whether you're seeking a cozy abode or a long-term investment. Eindhoven's housing market is rich in potential and suits a range of preferences.
Places To Buy a House in the Netherlands #4: Haarlem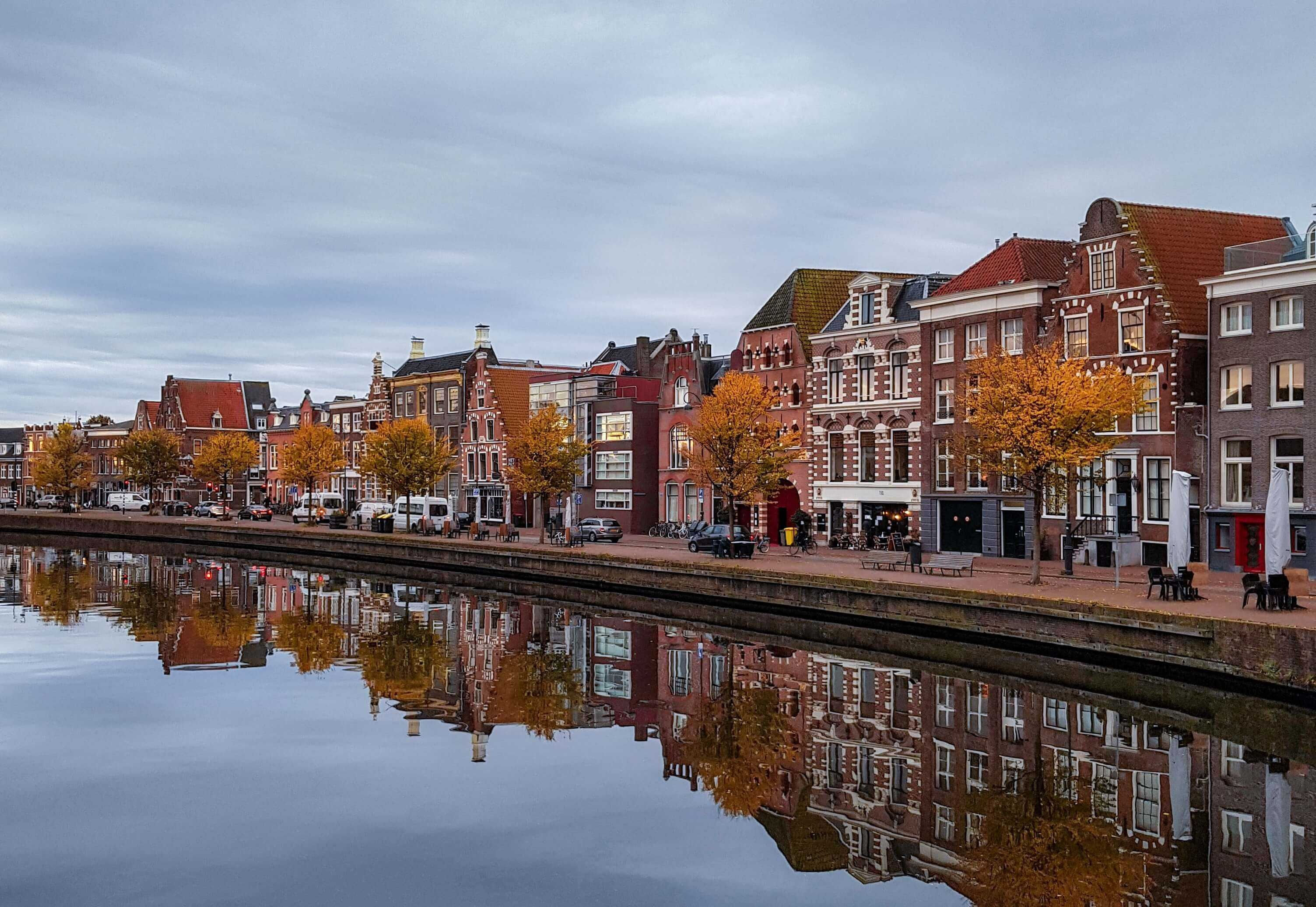 Haarlem is an enticing choice for homebuyers in the Netherlands, and here's why. The average price of properties in Haarlem offers a favorable alternative to nearby Amsterdam, making homeownership more attainable.
As a city with historical charm and a vibrant cultural scene, it offers a high quality of life. Its proximity to Amsterdam and other major cities adds to its allure. Engaging a mortgage advisor helps navigate financing, ensuring a smooth purchase process.
Haarlem's diverse range of properties caters to various preferences, and its competitive asking prices make finding your dream property more feasible. With its unique blend of city life and historical appeal, Haarlem is a smart choice for property investment.
Factors That You Need To Know Before Buying A House
Buying a house is a big move that should be done with enough research and consideration. A house is not only a place to live but also a long-term investment that can affect your financial situation and quality of life. Therefore, before buying a house, you should know some important factors that can influence your decision and your satisfaction.
Prices
One of the factors that you need to know before buying a house is the price. The price of a house can vary depending on the location, size, condition, and type of the house, as well as the demand and supply of the housing market. Therefore, comparing prices between different places is important before deciding where to buy a house.
Rotterdam: The average price of a house in Rotterdam is 2,800 € (EUR) per square meter, or 260 € (EUR) per square foot. This is lower than the national average.
The Hague: The average house price in The Hague is 3,200 € (EUR) per square meter, or 297 € (EUR) per square foot. This is slightly lower than the national average.
Eindhoven: The average price of a house in Eindhoven is 2,400 € (EUR) per square meter or 223 € (EUR) per square foot. This is lower than the national average and lower than most other major Dutch cities, meaning that Eindhoven is a relatively cheap place to buy a house in the Netherlands.
Haarlem: The average price of a house in Haarlem is 4,000 € (EUR) per square meter or 371 € (EUR) per square foot. This is higher than the national average and higher than most of the other major Dutch cities.
Quality of Life Indicators
When considering the best and cheapest places to buy a house in the Netherlands, it's essential to assess the quality of life offered by each city. Various factors contribute to an area's overall livability, including crime rates, air quality, healthcare access, and education quality. Here's a side-by-side comparison of these important indicators for some of the notable Dutch cities:
Crime Rate: Rotterdam maintains a moderate crime rate, making it generally safe for residents. The Hague boasts a low crime rate, enhancing its reputation as a secure city. Eindhoven and Haarlem stand out with low to very low crime rates, ensuring a sense of security for residents.
Air Quality Index: The air quality in these cities is generally good, with scores ranging from 45 to 55. The Hague and Haarlem maintain an excellent air quality index and contribute to a healthier living environment.
Healthcare Access: All cities offer comprehensive healthcare services, ensuring residents can access quality medical care. Eindhoven particularly shines with extensive healthcare options, catering to various medical needs.
Education Quality: The cities provide diverse educational opportunities. The Hague stands out for its excellent education quality, while Eindhoven offers a range of programs. Haarlem is known for its high educational standards.
Considering these quality of life indicators, The Hague and Haarlem emerge as strong contenders for those seeking safe environments, excellent air quality, and quality healthcare and education. Eindhoven's healthcare access and diverse education programs are noteworthy, while Rotterdam offers a moderate crime rate and a decent quality of life.
It's important to note that while these indicators offer valuable insights, personal preferences also play a significant role in determining the best fit for your lifestyle. Balancing these indicators with your needs will help you decide the ideal city for your new Dutch home.
Accessibility and Transportation
When considering where to buy a house in the Netherlands, accessibility and transportation are crucial in ensuring a convenient and efficient lifestyle. Factors such as public transportation options, average commuting times, and ease of travel to attractions can greatly impact your daily routine. Let's delve into a side-by-side comparison of these important indicators for some of the prominent Dutch cities:
Public Transportation: Rotterdam boasts an extensive public transportation network, ensuring that residents have multiple options for getting around the city. The Hague is well-connected, making it easy to travel to various parts of the city and beyond. Eindhoven offers efficient services, contributing to hassle-free daily commutes. Haarlem provides accessible transportation options that cater to residents' needs.
Average Commuting Time: On average, commuting times in these cities range from 22 to 28 minutes. Eindhoven stands out with a relatively shorter average commuting time of 22 minutes, contributing to a more efficient daily schedule.
Access to Attractions: Rotterdam offers an abundance of choices when it comes to attractions, thanks to its diverse cultural scene. The Hague boasts cultural diversity, providing residents with many experiences. Eindhoven's proximity to Belgium opens up opportunities for cross-border exploration. Haarlem offers a blend of historic and artistic attractions, appealing to those seeking a unique cultural experience.
Considering these accessibility and transportation indicators, Eindhoven emerges as a city with efficient commuting times and convenient accessibility. Rotterdam's extensive public transportation network is ideal for those who value multiple travel options. The Hague and Haarlem both offer unique cultural experiences and accessible transportation.
Economic Opportunities: A Comparative Analysis
When considering where to buy a house in the Netherlands, evaluating economic opportunities is crucial for a well-rounded decision. Factors such as employment rates, job growth, and average salaries across different industries offer valuable insights into the financial landscape of each city. Let's explore a side-by-side comparison of these indicators for some of the noteworthy Dutch cities:
Employment Rate: Eindhoven stands out with the city's highest employment rate, indicating a favorable job market for residents. Rotterdam, The Hague, and Haarlem also offer strong employment rates, providing residents with ample career opportunities.
Job Growth: Eindhoven leads in job growth over the past five years, with a robust 7.1% increase, according to CBS.nl. Rotterdam, The Hague, and Haarlem also exhibit positive growth rates, indicating ongoing economic development.
Average Salary: Eindhoven offers the highest average salary among the cities, suggesting a strong earning potential for residents. The Hague and Haarlem follow closely, offering competitive salaries. Rotterdam still provides a solid earning potential while slightly lower in average salary.
Considering these economic opportunity indicators, Eindhoven emerges as a city with promising job prospects, high employment rates, and significant job growth. The Hague and Haarlem also offer competitive economic landscapes, solid employment rates, and respectable average salaries. Rotterdam, while slightly lagging in average salary, maintains strong employment rates and consistent job growth.
Why Buy A House In The Netherlands?
If you're contemplating purchasing a house, the Netherlands presents several compelling reasons to consider it as your prime choice. From its captivating history to its vibrant and diverse cities, there are numerous factors that make owning a house in this country an enticing option.
1. Diverse and Exciting Cities
Most people are drawn to the Netherlands due to its unique cities and the range of housing options they offer. While Amsterdam is a prominent choice, other cities boast many houses for sale or rent. The asking price for properties varies, but the overall prices are relatively affordable compared to other parts of the world.
2. Varied Property Options
The new Dutch home you acquire could be an ideal property investment. Apartments and standalone houses are available in the best places that cater to various preferences. The Netherlands has everything whether you prefer to live in a bustling city or a serene countryside.
3. Quality of Life and Cultural Attractions
Beyond houses, the country also boasts stunning beaches and a high quality of life. Owning a property here could be your first step towards a more relaxed lifestyle, with access to numerous restaurants, cultural attractions, and outdoor activities.
4 Unique Cultural Blend
One of the most exciting aspects is the diverse culture that permeates the Netherlands. The blend of traditional and modern influences creates a unique ambiance you won't find anywhere else.
5. Long-Term Investment
While the cost of buying a house might initially raise eyebrows, especially in major cities like Amsterdam, the long-term benefits outweigh the price. As the property market continues to grow, the value of your investment is likely to appreciate.
Final Thoughts About The Best Places to Buy A House In The Netherlands
In conclusion, the Netherlands offers a range of attractive cities where you can find the best and cheapest places to buy a house. Each city has its own unique charm, amenities, and opportunities, making it essential to align your preferences with the city that suits you best.
Rotterdam, The Hague, Eindhoven, and Haarlem all present compelling reasons for investing in Dutch real estate, from affordability to quality of life indicators, accessibility, economic opportunities, and cultural attractions.
If you're interested in delving deeper into this topic and exploring specific properties and neighborhoods in these cities, don't hesitate to click the links provided. Your dream Dutch home might be closer than you think, and informed decision-making will ensure a successful and fulfilling property purchase journey.