Guide To Getting a Job in France Without Speaking French
Do you dream of getting a job in France without speaking French? If so, you are not alone. Many people want to work in the beautiful country of France but are intimidated by the language barrier. However, speaking French is not a requirement for every job in France.
In fact, there are many opportunities for non-French speakers who have other valuable skills and qualifications. In this article, we will show you how to find and apply for jobs in France that do not require French language skills.
We will also give you tips on communicating effectively with your French colleagues and clients, even if you do not speak the local language. Whether you want to work for a French company or an international one, you can find your dream job in France without speaking the official language. Read on to find out how!
Are you considering moving to France but don't have a job yet? Read our guide on how to move to this beautiful country without a job offer!
How to Find a Job in France Without Speaking French?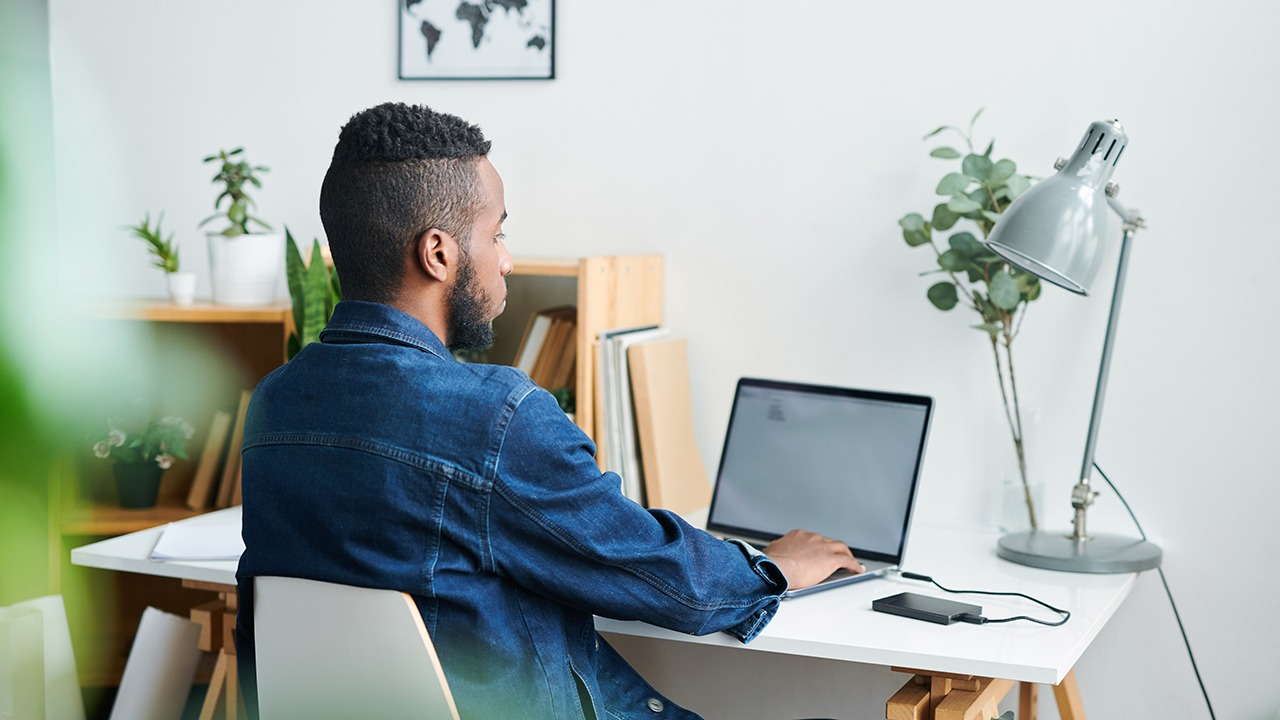 Finding a job in France without speaking French can be challenging but not impossible. Here are some possible steps you can take to increase your chances of landing a non-french speaker job in this beautiful country:
1. Consider Your Industry
Another factor affecting your chances of finding a job in France without speaking French is the industry you work in.
Some industries, such as finance and digital, may have more opportunities for English-speaking professionals than others. This is because these industries are more globalized and often deal with clients or partners from English-speaking countries. To give you more idea, here are the best industries for non-French speakers:
Information Technology (IT) and Digital
The tech industry in France is international, and many companies operate in English due to the nature of the field. IT professionals, software developers, data scientists, and digital marketers might find more English-friendly work environments.
Finance and Banking
France has a significant financial sector; many multinational banks and financial institutions operate in English. Jobs in investment banking, financial analysis, and related fields may offer good prospects for non-French speakers.
Tourism and Hospitality
In tourist hubs like Paris, English is widely spoken due to the diverse range of visitors. Jobs in hotels, restaurants, and tourism-related services could be accessible to those proficient in English.
Research industries with a higher demand for English speakers and focus your job search in those areas. You can use online platforms, such as Glassdoor or LinkedIn, to find out which industries hire English speakers in France.
What salary can you expect while working in France? Read in this guide.
2. Look for International Companies
One of the easiest ways to find a job in France without speaking French is to look for international companies that operate in the country and have English as their working language. These companies often have English-speaking positions that do not require French skills or only a basic level.
You can search for these companies online or use platforms like LinkedIn, Indeed, or Glassdoor to find job openings. Some examples of international companies that hire English speakers in France are Google, Amazon, IBM, and Microsoft.
Method of Search: Online Search
Platforms Used: Search engines
Examples of Companies Hiring in France: Google, Amazon, IBM, Microsoft
Advantages: Broad range of job listings, Easy access to diverse industries and positions
Method of Search: Job Platforms
Platforms Used: LinkedIn, Indeed, Glassdoor
Examples of Companies Hiring in France: Google, Amazon, IBM, Microsoft
Advantages: Focused on job opportunities, Enhanced filtering, and networking capabilities
Working for an international company can also give you the opportunity to learn French gradually, as you will be exposed to the French language and culture every day.
4. Try Applying for Customer-Facing Positions
Another option to find a job in France without speaking French is to apply for customer-facing positions that require English skills and do not depend on French proficiency. These include jobs in tourism, hospitality, teaching, or call centers, where you can interact with customers from English-speaking countries or other parts of the world.
You can also look for freelance or gig work opportunities that allow you to work remotely or set your own schedule. For example, you can become a tour guide, a bartender, a writer, a translator, or a babysitter. If you are a native speaker, you can also consider teaching English online or in-person to French students or adults who want to learn the language.
Some jobs may require basic French, but others may only require you to speak English. You can also find job opportunities with French families who want to hire English speakers to care for their children or pets.
5. Network
Networking is important in any job search and is especially helpful when looking for English-speaking job opportunities in France. By networking, you can meet professionals in your field who may have insights or job leads not advertised online.
You can also learn from their experiences and get advice on succeeding in the French work environment. To network effectively, you should attend industry events, join professional organizations, and connect with professionals in your field through online platforms, such as LinkedIn or Meetup.
You should also try to network with native speakers of both English and French, as they can help you improve your language skills and introduce you to their contacts. You can find native speakers through language exchange groups, expat Facebook groups, or online forums.
Networking can also help you find the French equivalents of your qualifications or certifications, boosting your resume and credibility.
Tips For Non-French Speakers for More Successful Job Hunt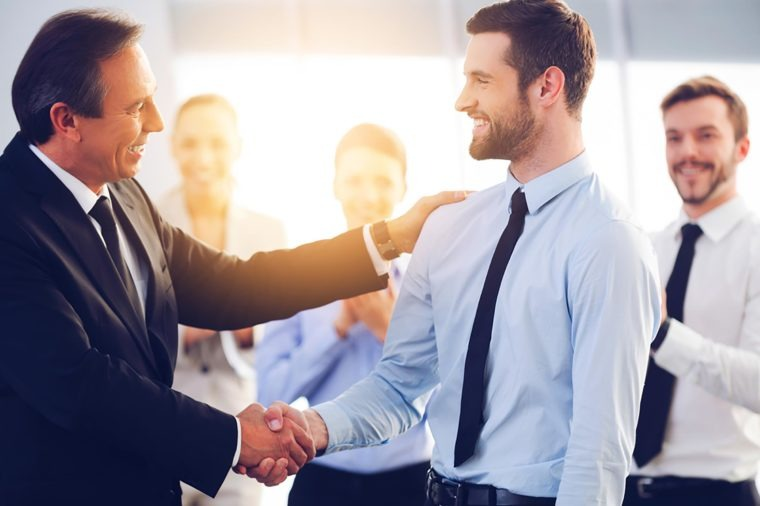 Getting jobs for English speakers in France is not impossible, but it is not always easy either. You may face challenges and competition, especially in popular cities like Paris. However, you can find your dream job in France with some preparation and persistence.
Below are some tips on how to improve your chances of getting hired as a non-French speaker. These tips include looking for international firms, applying for customer-facing positions, improving your French skills, considering your industry, and networking.
Gather The Work and Residence Permits for France
Securing English-speaking jobs in France presents opportunities and challenges. Proficiency in speaking French is advantageous, yet not always obligatory. Job postings often target English speakers, while the country's appeal as one of the most visited nations augments prospects.
Acquiring the necessary work permit is pivotal for foreign students and job seekers. Prioritizing industries favoring English speakers, such as multinational companies, streamlines your search. Adapting job titles on your resume to align with local norms is prudent.
When applying for work and residence permits in France, the following documents are typically required:
Passport: A valid passport with an expiration date extending beyond your intended stay.
Job Offer: A formal job offer or contract from a French employer.
Work Permit Application: A completed application for a work permit, which your employer usually submits.
Proof of Qualifications: Documents verifying your qualifications and skills relevant to the job.
Proof of Finances: Evidence of sufficient funds to support yourself during your stay in France.
Health Insurance: Proof of comprehensive health insurance coverage during your time in France.
Criminal Record Check: A clean criminal record certificate from your home country.
Passport Photos: Recent passport-sized photos adhering to French requirements.
Accommodation Details: Information about your intended residence in France.
Application Fee: Payment of the required fee for processing your work and residence permits.
It's important to note that specific requirements may vary depending on your nationality, the type of work you'll be engaging in, and the duration of your stay.
Apart from Paris, there are a few other great places to live and work as an English speaker. We have combined them all in this article.
Improve your French language skills
Even if you find a job that does not require you to speak French, improving your French language skills as much as possible will benefit you in many ways.
Learning the language will help you communicate better with your colleagues, clients, and employers, who may appreciate your effort and respect for the French culture. It will also make your life easier in France, as you can understand and participate in everyday situations, such as shopping, dining, or traveling.
You can take online courses, join language exchange groups, watch French movies or TV shows, or read French books or newspapers to improve your French.
Moreover, you can find native speakers willing to teach you how to speak French in exchange for teaching them English. This way, you can practice speaking and listening skills and make new friends.
Use Job Platforms
One of the most effective ways to find English-speaking jobs in France is to use dedicated job platforms like LinkedIn, Indeed, and Glassdoor. These platforms allow you to explore job opportunities, set up alerts, and apply for positions that match your skills and interests. You can also create a profile, upload your resume, and showcase your portfolio on these platforms. This can help you attract potential employers and recruiters looking for English-speaking candidates.
To use these platforms effectively, you should:
Use keywords and filters to narrow down your search results.
For example, you can use keywords like "English speaking", "English language", or "native speaker" to find jobs that require English skills. You can also use filters like location, industry, salary, or experience level to find jobs that suit your preferences.
Customize your resume and cover letter for each job application.
You should highlight your relevant skills, qualifications, and achievements that match the job description. You should also explain why you are interested in working in France and how you can contribute to the company. You should also proofread your resume and cover letter for any errors or typos.
Follow up with the employers or recruiters after applying for a position.
You should send a thank-you email or message to express your interest and enthusiasm for the position. You should also ask for feedback or updates on your application status. This can show your professionalism and persistence and increase your chances of getting an interview or an offer.
Using employment platforms like LinkedIn, Indeed, and Glassdoor can help you find English-speaking jobs in France easily and quickly.
French CareerLandscape: Self-Employment, Seasonal, and Remote Work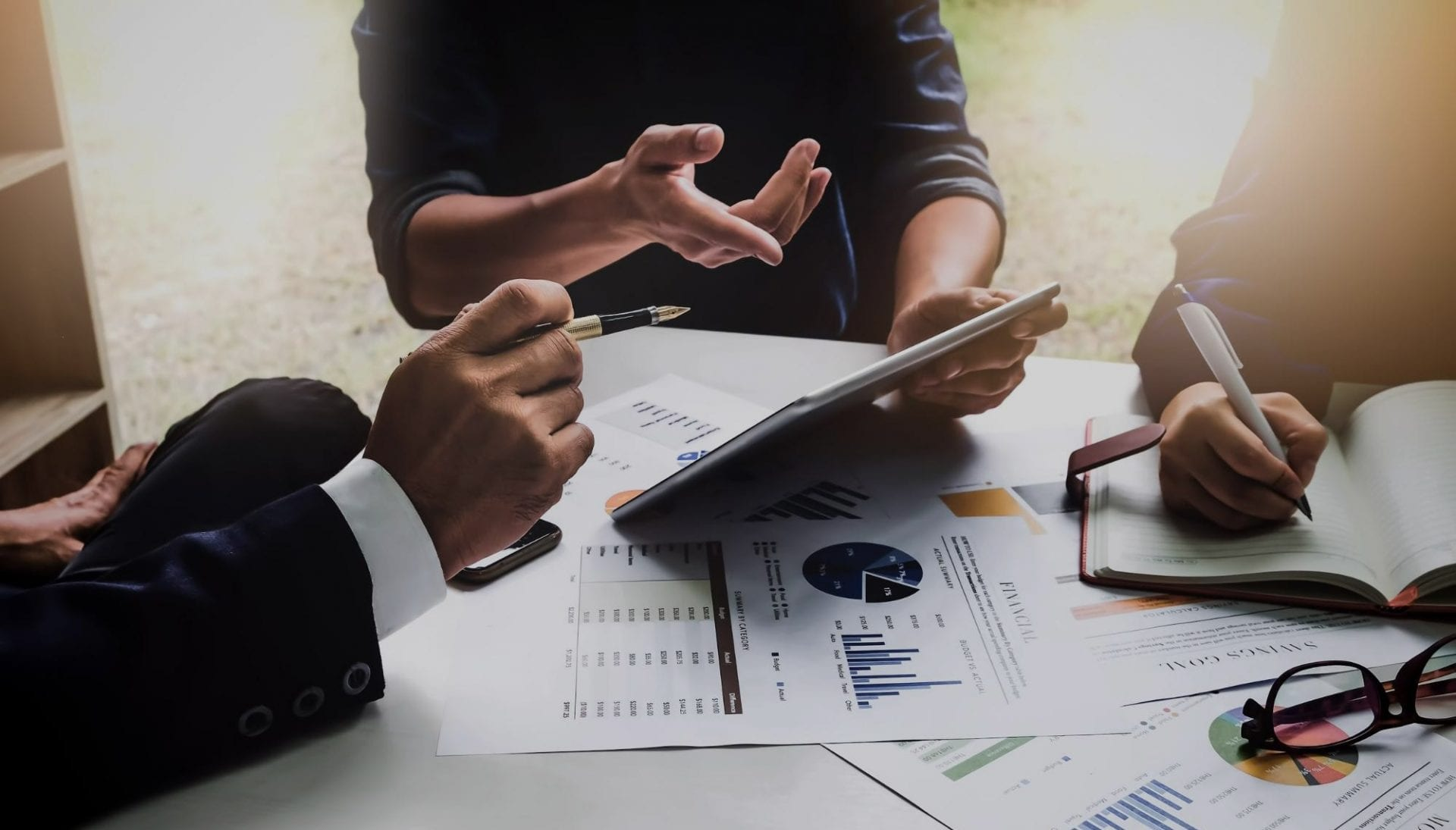 If you want to work in France without speaking French, you may consider self-employment, seasonal, or remote work options. These jobs can offer you more flexibility, independence, and creativity. You can also use your native language or English skills to provide customer services or products.
Self-employment in France
In France, self-employment offers autonomy, with work interviews becoming rare in this landscape. French people embrace self-employment in their everyday lives, leveraging a diverse economy.
Many have visited countries, enriching their perspective. Digital agencies thrive, connecting native speakers for collaborations. While French remains the main language, self-employment's rise reflects changing work dynamics.
According to Seasonal Jobs Abroad, many positions are available for both short and long durations, including teaching English as a foreign language, working in campsites or ski resorts, and giving private tuition.
Moreover, GlobalData reports that the number of self-employed people in France stood at 3.5 million in 2021, representing a year-on-year increase of 4.4%.
Seasonal jobs in France
Seasonal jobs in France attract foreign nationals seeking a career abroad. While French proficiency is beneficial, many roles require interaction in other languages, making an English speaker valuable. Expats embrace the challenge of working in France without speaking fluent French, immersing themselves in vibrant expat life.
Here are examples of seasonal jobs:
Tour Guide: Showcasing France's rich culture and history to tourists.
Ski Instructor: Teaching skiing techniques during the winter months in ski resorts.
Harvest Worker: Assisting with grape or fruit picking in vineyards or orchards.
Beach Lifeguard: Ensuring safety on the beaches during the summer season.
Festival Staff: Working at music, arts, or cultural festivals that take place seasonally.
Holiday Rep: Assisting tourists in resorts and ensuring their vacation goes smoothly.
Christmas Market Vendor: Selling goods at festive markets during the holiday season.
Summer Camp Counselor: Engaging in outdoor activities and mentoring children at summer camps.
Outdoor Adventure Guide: Leading activities like hiking, kayaking, and biking.
Agricultural Worker: Participating in planting and harvesting crops on farms.
According to TheConnexionFrance, Between 100,000 and 150,000 vacancies are open for summer across France, including for wait staff, cooks, multi-skilled employees (kitchen assistants, dishwashers, cleaners, etc.), and maintenance staff.
Remote work
Remote work allows individuals to work from their homes in France while securing jobs in English-speaking countries. Embracing this setup offers advantages like learning French and exploring other most visited countries.
Moreover, international students, having studied French, can benefit by seamlessly transitioning into the career market. They can even participate in virtual work interviews, leveraging their language skills and diverse experiences to thrive in cross-border collaborations.
Can You Live in France Without Having to Speak French?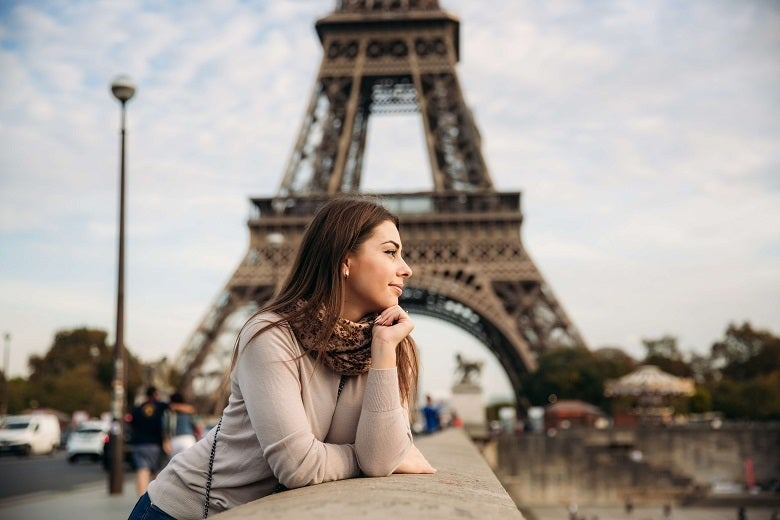 Living in France without speaking French is possible but not easy. France is not an English-speaking country, so you will face many difficulties in your daily life, such as finding a place to live, accessing social services, making friends, and enjoying the culture.
You may also have trouble finding a job, as most companies require at least a basic level of French for a job interview. Even if you work remotely, you will still need a short- or long-stay visa to stay in France legally.
Therefore, it is highly recommended that you learn some French before moving to France or take additional courses there. You can find many resources online to help you learn French, such as Duolingo, BBC Languages, or FrenchPod101.
You can also join language exchange groups or meetups with other expats or French people who want to practice English. Learning French will make your life in France much easier and more enjoyable, especially if you want to visit beautiful places like Paris.
Also read: Living in Canada vs France
Final Thoughts About Getting A Job In France Without Speaking French
In conclusion, getting a job in France without speaking French is not impossible, but it requires some preparation and effort. You should consider your industry, look for international companies, apply for customer-facing positions, network with professionals, and improve your French skills as much as you can.
Doing so can increase your chances of finding a suitable job that matches your skills and interests. You can also enjoy the benefits of living and working in one of the world's most beautiful and culturally rich countries.
If you want to learn more about how to get a job in France without speaking French, you can click on the links below to access more information and resources. These links will also help us keep this blog afloat and provide you with more useful content in the future.
Thank you for reading, and good luck with your job search!