Easiest Countries To Buy a House in Europe in 2023
Are you looking for the easiest countries to buy a house in Europe in 2023? If you are dreaming of owning a property in one of the world's most beautiful and diverse continents, you might want to know which countries offer the best opportunities and conditions for buying a house.
In this article, we will explore property prices, house prices, and real estate investment trends in different European countries. We will also give you some tips on buying property in Europe, whether you want to purchase commercial or residential property.
Where Can You Buy Property in European Countries?
If you are looking for the easiest countries to buy property in Europe in 2023, you might be interested in this list of the top six countries that offer the best opportunities and conditions for buying property.
Whether you want to purchase commercial property or residential property, these countries have low real estate market prices, easy residence permit processes, and attractive locations for real estate investment.
Here are the top six easiest countries to buy property in Europe in 2023:
1. Spain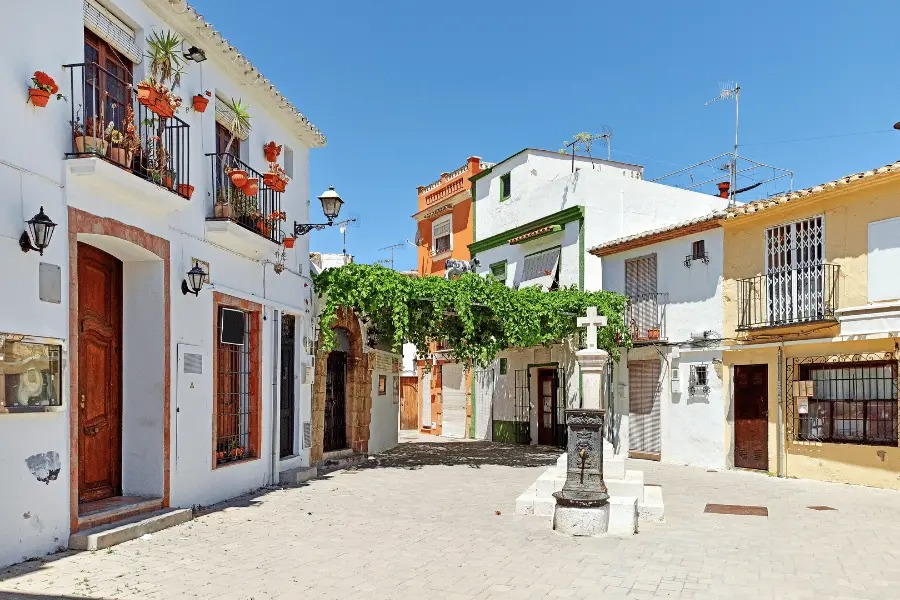 Spain is one of the easiest countries to buy property in Europe in 2023, as it has low real estate market prices, a warm climate, and a diverse culture. You can buy commercial property or residential property in Spain with a minimum investment of 600,000 euros, which will grant you a residence permit for yourself and your family.
Homeowners can also apply for Spanish citizenship after 10 years of living in Spain. Real estate prices in Spain vary depending on the location and type of property. The average price of a property in Spain is €539,467 based on the 236,185 properties available for sale from Spain-real.estate website.
You can find the cheapest houses in rural areas or coastal towns or more expensive properties in big cities like Madrid or Barcelona. Spain is a great destination for property investment, as it offers a high quality of life, a stable economy, and a rich history.
Read more about house prices in Spain.
2. Poland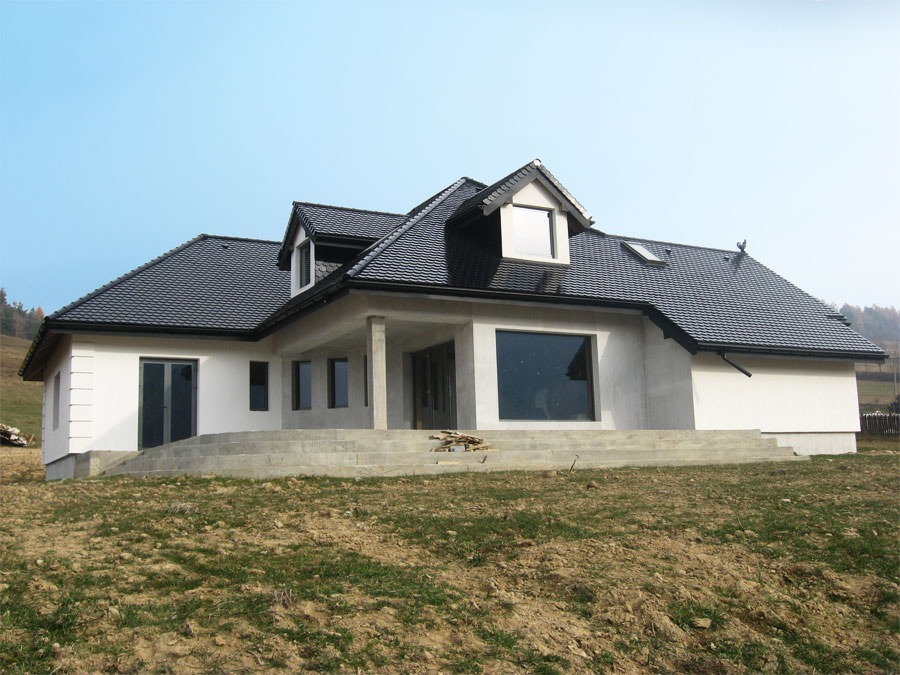 As an attractive European Union member, Poland's property market offers diverse opportunities. Find your ideal property, from a reasonably priced apartment to a cheap summer house, with house prices per square meter often more affordable than in other European countries.
Consulting a knowledgeable real estate agent can ease your search and negotiation. Poland's average price range caters to various budgets, allowing you to invest wisely.
The average price of a property in Poland varies depending on the city and the property type. For example, in Warsaw, the most expensive city, the average transaction price for existing homes was €2,391 per sq. m. in Q1 2022, according to GlobalPropertyGuide.com. However, depending on the location, size, and quality, you can find cheaper or more expensive properties.
Poland is a great place to buy residential properties, as it has a fast-growing economy, a young population, and a rich culture.
3. Portugal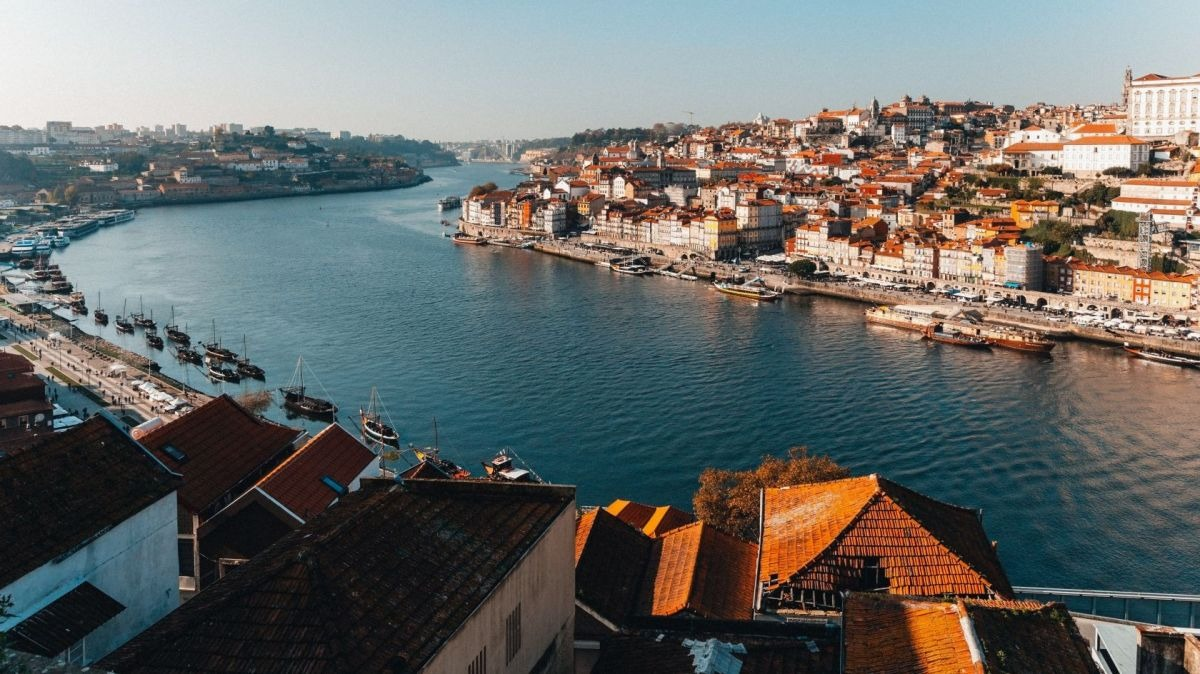 Portugal boasts diverse house styles, from charming historic homes to modern apartments. House prices vary based on location and style, with urban areas like Lisbon and Porto often higher than rural regions. The average square meter price reflects these differences in property values.
Through the Golden Visa program, you can buy property in Portugal with a minimum investment of 280,000 euros. The lowest real estate investment threshold for the Golden Visa program in Portugal is €280,000, according to GetGoldenVISA.com.
A unique advantage is Portugal's Golden Visa program, which offers a residence permit to those who purchase property, encouraging real estate investments. As a full European Union member, Portugal's property market attracts international buyers seeking both a desirable lifestyle and potential financial gains.
4. Serbia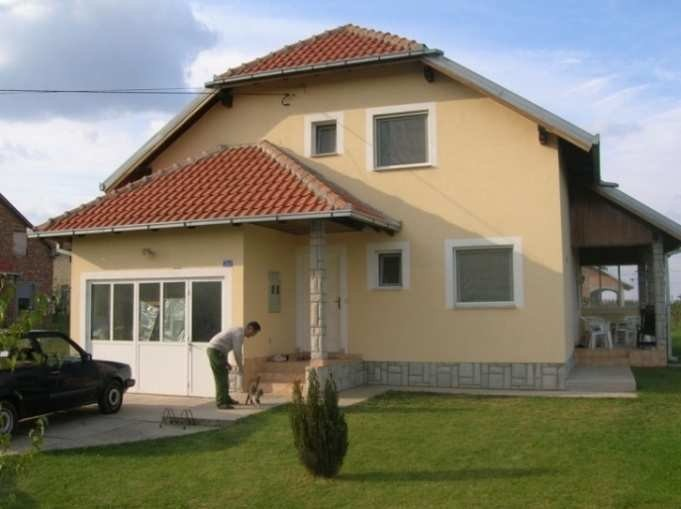 Serbia showcases a blend of architectural styles, with historical buildings reflecting its rich heritage. Eastern Europe prices make buying property accessible, attracting property buyers seeking affordable options.
The cost per square meter remains competitive, offering value to those interested in purchasing property. The median price of an apartment for sale in Serbia is €131,519, while the average price per square foot to buy an apartment in the city center is 26,233.41 Serbian dinars (around €222), according to Numbeo.com.
Serbia's real estate market offers some of the cheapest real estate in Europe, drawing attention from both domestic and international buyers looking for cheap houses.
A very significant drop in property prices in recent years has captured the interest of real estate investors seeking potential bargains. Consider Serbia a promising destination for buying property abroad and making sound real estate investments.
5. Cyprus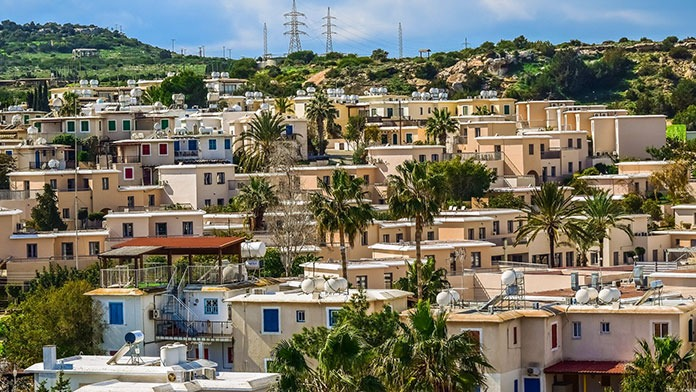 Cyprus offers various house styles, blending Mediterranean and contemporary architecture. Buying property in this enticing destination is often facilitated by competitive prices, with options for purchasing property that cater to various budgets.
The cost per square meter varies 'across the island, influenced by location and amenities. The price per square meter of real estate in Cyprus ranges from €1,425 to €2,227, depending on the location, according to GlobalPropertyGuide.com.
For example, the cost per square meter of real estate in Limassol is higher than all other cities in Cyprus, and the authorities of Cyprus recorded an increase in property prices in Limassol by 1.8% for the first quarter of 2019.
Additionally, the country's national currency adds flexibility for international buyers. Whether seeking a cheap house or a more upscale dwelling, Cyprus presents opportunities for investing in real estate while enjoying the island's distinctive lifestyle. Explore Cyprus's real estate market to find your ideal property and capitalize on the potential of its national currency.
6. Italy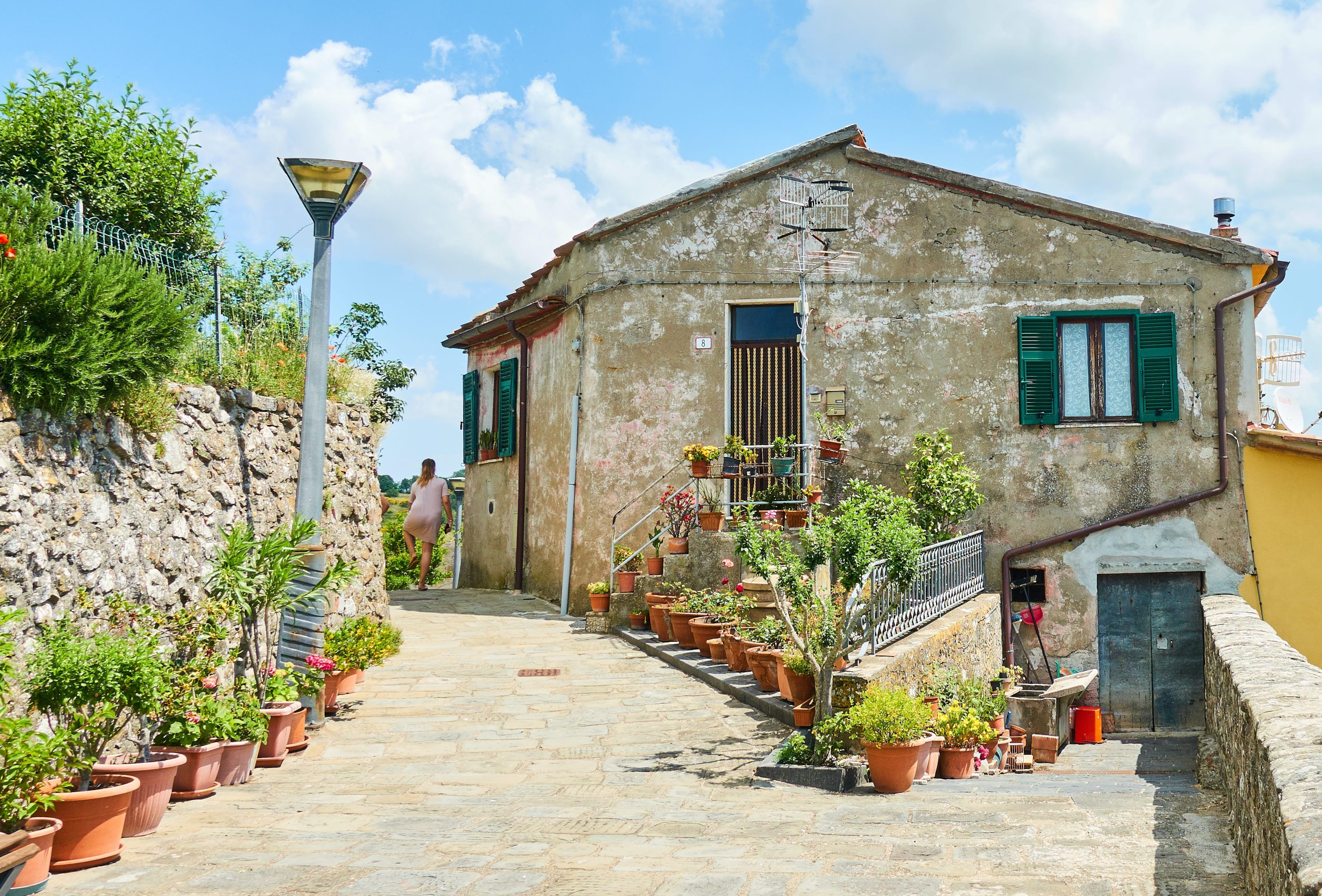 Italy offers diverse housing styles, from charming rustic villas to modern apartments. Prices vary significantly across regions, averaging around €2,500 per square mete, according to Immobiliare.it
The asking price for property for sale in Trentino Alto Adige region was the highest in April 2023, with €3,138 per square meter, while the lowest value was in the Calabria region, with only €925 per square meter.
The country's easy residence permit process attracts property owners, especially with recent reforms facilitating residence permits. Some areas, like Calabria, Apulia, and Sicily, boast quite low prices for property abroad, making them attractive to international buyers.
While some price movements happened, opportunities for pretty cheap properties remain, with the greatest cheap houses found in less touristy locations. Italy presents an enticing blend of style and affordability in its property market.
Factors to Consider When You Buy Property in Europe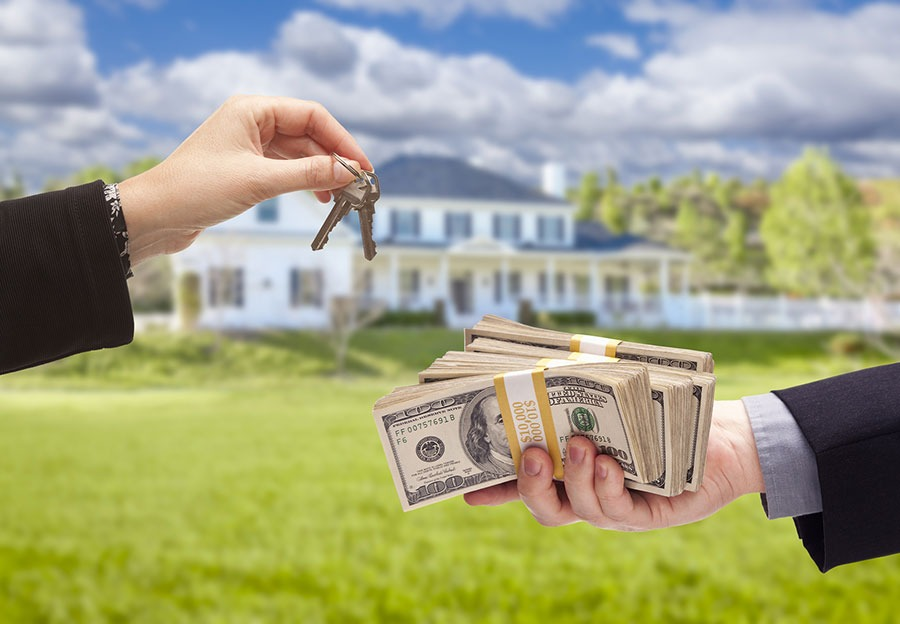 Buying property in Europe can be a rewarding and profitable experience, but it also requires careful planning and research. There are many factors to consider when you buy property in Europe, and here are some of them:
Country-specific laws and regulations
When looking to purchase property in Europe, understanding country-specific laws and regulations is crucial due to the varying ease of buying property. Foreign ownership rules influence the process of acquiring a house abroad, which has gained huge popularity.
Some countries offer ridiculously low prices for charming homes, especially in quaint provincial towns. Consider conducting a cost-benefit analysis before finalizing your decision, ensuring affordability and wise investment.
Whether it's a reasonably priced apartment or a picturesque dwelling, Europe's real estate market offers diverse opportunities at affordable prices. Navigate the legal landscape, weigh the options, and make an informed choice to secure your dream property.
Location
When purchasing property in Europe, location plays a pivotal role. Proximity to amenities like beaches, public transport, and schools influences property desirability and value. Find decent houses or consider purchasing apartments in well-connected areas.
Some of the most affordable countries offer enticing options, with prices often just a fraction of those in other regions. Explore the potential for vacation rentals or capitalize on benefits like ten-year tax exemptions.
A property's location can determine long-term gains, whether in a bustling capital city or serene countryside. Research thoroughly to uncover the cheapest properties in prime locations and make a savvy investment.
Property Type
Consider the property type aligning with your investment goals. Smaller houses gain traction in the European market for being affordable to purchase and maintain, with quite low prices and high demand.
Whether you're eyeing an investment property or a personal dwelling, these compact options often come cheaply. Moreover, benefits like ten-year tax exemptions can enhance your financial advantage.
Weigh the advantages of different property types to make an informed choice that suits your goals while navigating the lucrative opportunities presented by the European real estate landscape.
Financial Considerations
When making a property investment, factor in financial considerations such as the purchase price, taxes, charges, and potential regulatory changes affecting property taxes or mortgage availability.
While some regions offer quite low prices and even pretty cheap properties, understand the implications of costs and regulations. Whether you're eyeing a single apartment or even a small farm, especially in foreign countries or rural properties, ensure thorough research.
Uncover Europe's best-kept secrets in terms of financial opportunities, recognizing that informed decisions are key to capitalizing on the potential rewards and long-term value of your real estate investment.
House Prices in European Countries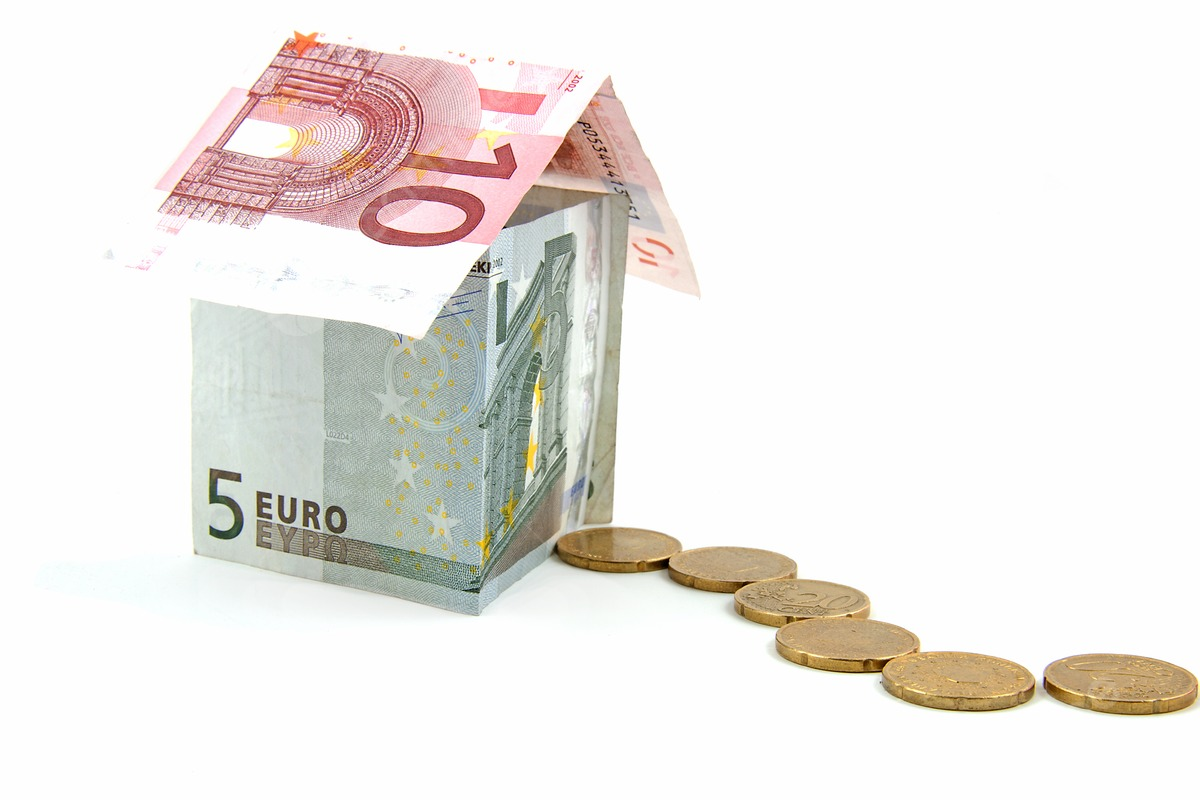 Property prices in European countries vary depending on the properties' location, size, and condition. Some countries offer quite low prices for properties, especially in southern Europe.
For example, you can find houses in Portugal for as low as €50,000. Spain also has pretty cheap properties, especially in rural areas. If you are looking for a tax benefit, you might want to consider buying a property in Italy, where you can get a ten-year tax exemption if you buy a property in a designated area.
To give you more idea, here are some European countries with their average property prices:
• The most expensive city in Europe is Paris, where new housing was priced at 10,790 euros per sqm and existing housing at 10,630 euros per sqm in 2020, according to Robbreport.com.
• The cheapest city in Europe is Lødingen. Based on the SeekScandinavia.com report, new housing was priced at 866 euros per sqm and existing housing at 866 euros per sqm in 2019
• The city with the highest price difference between new and existing housing is Lisbon. The Portugal property prices start at 4,454 euros per sqm, according to WithPortugal.com.
• The country with the highest average price of new housing is France. The average price per square meter of existing apartments in the capital city of Paris was €10,660 in 2023, according to GlobalPropertyGuide.com.
• The country with the lowest average new housing price is Bulgaria, where new housing was priced at 2,000 euros per sqm in 2020.
Challenges of Buying Property in A Foreign Country
It is important to do your research and consult a professional before buying a property in Europe. Buying a property in a foreign country can also have challenges, such as legal issues, language barriers, and cultural differences.
Legal issues
Different countries have different laws and regulations regarding property ownership, taxation, inheritance, and contracts.
You need to know the legal requirements and procedures in the country where you want to buy a property, such as obtaining a visa, registering the property, paying taxes, and transferring money. You must also hire a reliable lawyer to help you with the legal aspects and protect your rights and interests.
Legal issues can be complex and costly, so you should research and seek professional advice before making any decisions.
Language barriers
If you do not speak the language of the country where you want to buy a property, you might face some communication difficulties with the sellers, agents, lawyers, bankers, and other parties involved in the transaction.
You might also have trouble understanding the documents, contracts, and terms of the deal. Language barriers can lead to misunderstandings, errors, delays, and disputes. Therefore, you should learn some basic phrases and words in the local language or hire a translator or interpreter to help you communicate effectively.
Cultural differences
Buying a property in a foreign country also means adapting to a different culture and lifestyle. You need to respect the local people's customs, traditions, values, and etiquette. You also need to be aware of the social norms, expectations, and behaviors that might affect your relationship with the sellers, agents, neighbors, and community.
Cultural differences can cause confusion, frustration, or even conflict. Therefore, you should do some research on the culture of the country where you want to buy a property or visit the place beforehand and experience it yourself.
Which Country Is The Best Place To Find Properties?
Determining the "best" country to find properties in Europe depends on your individual preferences, goals, and circumstances. Each of the six countries listed has its own unique advantages and considerations, and the best choice for you will depend on what you prioritize most. Here's a brief overview to help you make an informed decision:
Spain
Spain offers a warm climate, diverse culture, and relatively low property prices. It's a great option if you're looking for a Mediterranean lifestyle, and its Golden Visa program provides a pathway to residency through property investment.
Poland
With its growing economy and affordable property prices, Poland can be an excellent choice for budget-conscious buyers. It's an attractive destination within the European Union and offers various options, from apartments to summer houses.
Portugal
Portugal's Golden Visa program, diverse housing styles, and attractive lifestyle make it appealing for those seeking a mix of investment and personal enjoyment. This country offers options for different budgets and preferences.
Serbia
Serbia's low property prices and historical charm make it a potential option for those seeking affordable properties with unique character. It's a promising market for investors looking for bargains and potential gains.
Cyprus
Combining Mediterranean architecture with competitive property prices, Cyprus provides opportunities for a desirable lifestyle and potential financial returns. The diverse range of house styles caters to different preferences.
Italy
Italy's rich history, diverse housing styles, and recent reforms make it an enticing option. While prices vary across regions, you can find affordable properties in less touristy areas and potentially benefit from tax exemptions.
Ultimately, the "best" country will depend on your budget, investment goals, preferred location, desired lifestyle, and willingness to navigate legal and cultural challenges. It's advisable to conduct thorough research, seek expert advice, and potentially visit the countries in person before deciding.
Final Thoughts About The Easiest Countries to Buy a House in Europe
In conclusion, finding the easiest country to buy a house in Europe depends on your aspirations and priorities. Spain, Poland, Portugal, Serbia, Cyprus, and Italy each offer unique advantages in terms of affordability, lifestyle, and investment potential.
Whether you're seeking a warm Mediterranean climate, a budget-friendly property, or a combination of both, these countries provide enticing opportunities. To delve deeper into each destination and gain comprehensive insights, click the links to expand your knowledge and make informed decisions.